Some of the links on this page are affiliate links, which means that Buzzy Kitchen earns commission from purchases made – at absolutely no extra cost to you. Thank you so much for supporting Buzzy Kitchen!
---
Hello! Welcome to Buzzy Kitchen. Today, we're going to take a closer look at ketchup by Heinz to discover just how friendly it is when it comes to specific dietary restrictions. At first glance, food items can often look safe… but when you take a closer look at the ingredients, you'll soon find out they're not. But is Heinz Tomato Ketchup gluten free? Let's dive right in and find out, shall we?
Does Heinz Tomato Ketchup Contain Gluten?
No, Heinz Tomato Ketchup does not contain gluten.
The Heinz website states, very clearly, that there are no gluten-containing ingredients in their ketchup formula.
"No palm oil or gluten containing ingredients."
For those who don't know, gluten is a protein found in wheat, barley, and rye. It gives elasticity to dough, making it chewy and yummy. But for some unfortunate souls, gluten is the enemy. People with coeliac disease have to avoid gluten like the plague because it causes damage to their small intestine, and let's not forget about those with gluten sensitivity or intolerance, whose bodies refuse to play nice with gluten, resulting in unpleasant symptoms like bloating, stomach pain, and diarrhea. Fun times, right?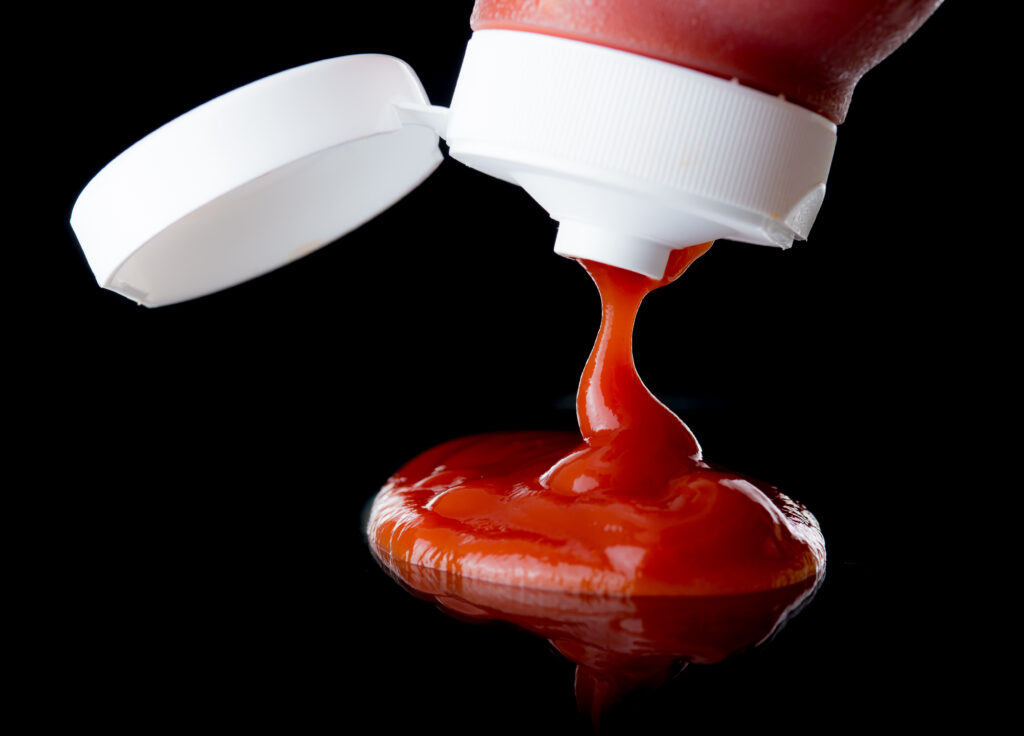 Is Heinz Tomato Ketchup Gluten Free?
Yes, Heinz Tomato Ketchup is gluten free.
The condiment doesn't contain wheat, barley, rye, malt, or any other kind of gluten-containing ingredient. Those following a gluten-free diet, such as celiac sufferers, can enjoy it without debilitating side effects.
Heinz offers a variety of ketchup options, and not all of them are explicitly labeled as gluten-free. However, none of them contain gluten-containing ingredients. So, technically, they should be safe to consume if you're on a gluten-free diet. But here's the catch: If you're highly sensitive to gluten or have celiac disease, there's a possibility of cross-contamination.
Speaking of cross-contamination, it's important to note that even products labeled as gluten-free can still be at risk. Manufacturing processes can lead to crosscontamination, especially when equipment isn't thoroughly cleaned between different products. So, it's always wise to read the ingredient statement and stay vigilant.
Is Heinz Tomato Ketchup Halal?
Yes, Heinz Tomato Ketchup is Halal.
There are no meat products in Heinz ketchup, nor is there any kind of alcohol in the ingredients. This means it is safe for those following a Halal diet. This applies to all Heinz Tomato Ketchup products, such as 50% Less Sugar & Salt, Sweet Chilli, and others.
Here's a fun fact for you: ketchup was not the first product created by the Heinz brand, although it's one of the things it is now most known for. Back in the day (1860s and 70s), Henry J. Heinz used his mother's recipe to create horseradish, and that was the first official branded product.
Is Heinz Ketchup Keto-Friendly UK?
No, Heinz Tomato Ketchup is not keto-friendly.
One ingredient prominent in most tomato ketchups, not just Heinz, is sugar – which is not keto-friendly. Those on the diet are advised to consume sweeteners, such as sucralose, in moderation, but to avoid sugar at all costs.
Thankfully, there are keto-friendly ketchups available here in the UK. I recommend taking a peek at these: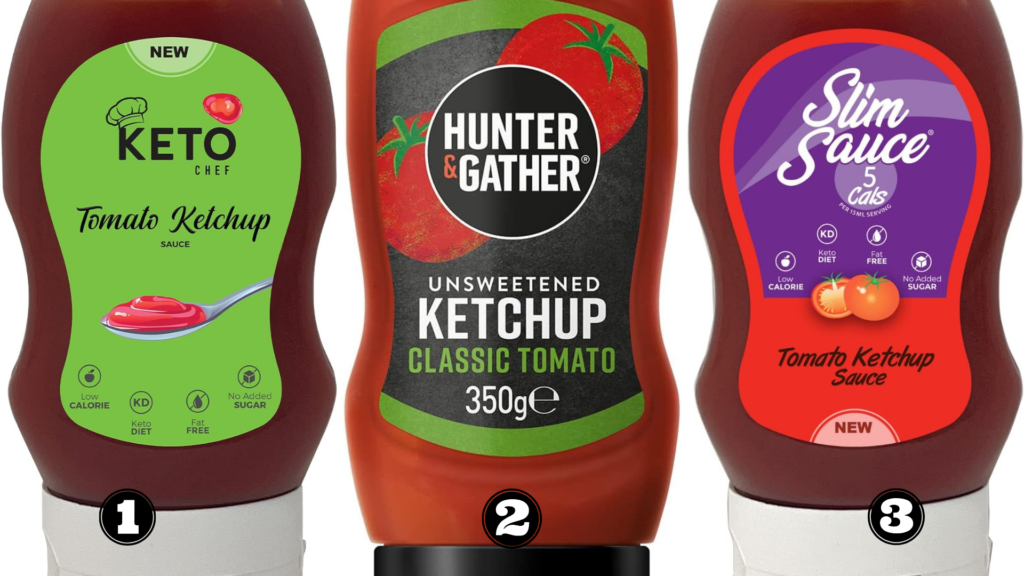 Does Heinz Tomato Ketchup Contain Garlic?
There is no garlic in Heinz Tomato Ketchup.
The ingredients for the ketchup are listed as:
Tomatoes
Spices
Spice and herb extract (contains celery)
Salt
Sugar
Spirit vinegar
The herbs and spices do not contain garlic. If you hate garlic or can't eat it, you're safe with Heinz-branded tomato ketchup.
Does Heinz Tomato Ketchup Contain MSG?
Although it's quite common for condiments to contain MSG, also known as monosodium glutamate, Heinz Tomato Ketchup is not thought to contain it. However, it is possible for foods labelled as "MSG-free" to contain small amounts.
Is Heinz Tomato Ketchup Dairy Free?
Yes, Heinz Tomato Ketchup is dairy-free.
For that reason, it is safe for vegans, vegetarians, those with lactose intolerance, plant-based diets, and more. Good news!
When Was Heinz Tomato Ketchup Invented?
Ketchup wasn't the first product created by Heinz, as previously mentioned. Henry J. Heinz founded Heinz Noble & Company with a friend called L. Clarence Noble, but the company went bankrupt in 1875. Just one year later, Henry teamed up with his brother and cousin – John Heinz and Frederick Heinz, to create F & J Heinz. Shortly after that, Heinz catsup was created – which is another name for ketchup.
Heinz Tomato Ketchup (or catsup) was invented in 1876.
I hope I've answered all of your Heinz Tomato Ketchup-related questions today, but feel free to reach out via email or anonymous form, or on social media.
You might also like: