Some of the links on this page are affiliate links, which means that Buzzy Kitchen earns commission from purchases made – at absolutely no extra cost to you. Thank you so much for supporting Buzzy Kitchen!
---
I don't know about you, but I always had a tin of condensed milk in the back of the cupboard in the kitchen, growing up. It was one of those items that my mother always made sure we had, and she'd make the most delicious desserts with it. As you'll see from these desserts with condensed milk recipes, it's a super versatile ingredient – and it can be used in both sweet and savoury dishes.
210 Desserts with Condensed Milk
Have you ever wondered what condensed milk is, exactly? Well, it's actually made from cow's milk. Sugar is added and water content is removed, leaving the sticky, sweet, and thick ingredient that is condensed milk.
As you can imagine, the sweet treat is perfect for desserts and other sweet treats. Let's take a look at some, so I can prove my point.
Pudding Desserts with Condensed Milk
Condensed milk is kept in tins (or cans, if you prefer), which means that it doesn't need to be refrigerated until after it's been opened. It's a great ingredient to have tucked away at the back of the cupboard… just in case. Many of the treats on this list can be whipped up with very little time and effort.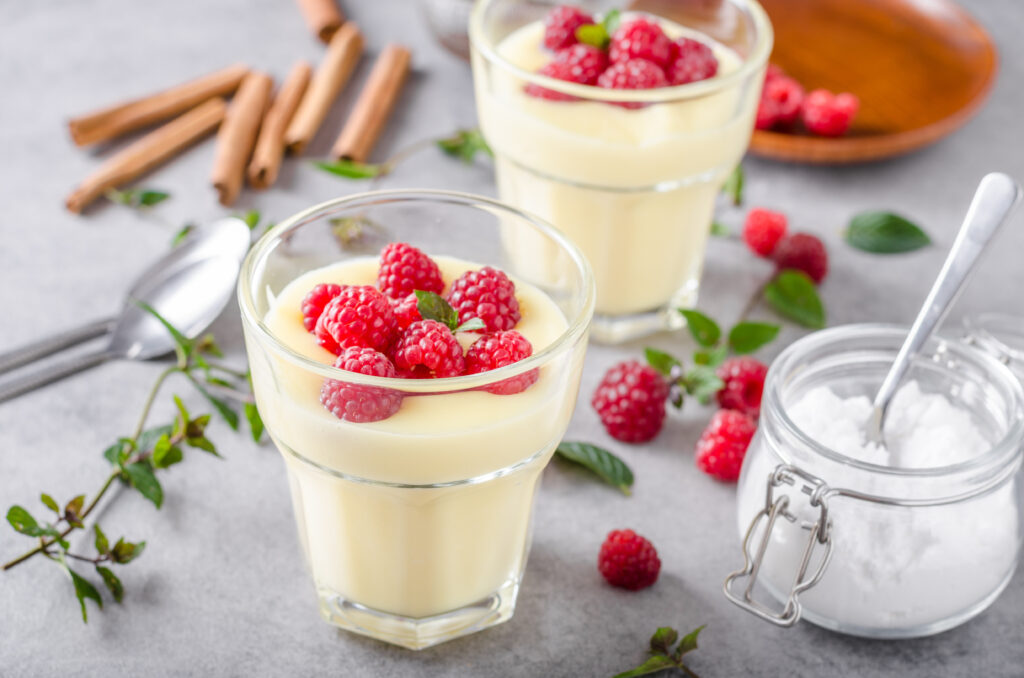 There is something in this list of delicious desserts with condensed milk for everyone. Whether you're in the market for something fruity, super sweet, minty, or healthy, there's a treat for you. Let's jump in, shall we?
Chocolate Desserts with Condensed Milk
If, like me, you have a super-sweet tooth and happen to love chocolate, these chocolate desserts with condensed milk are definitely worth a moment of your time. It doesn't matter whether you're preparing for a dinner party, a party-party, or just an intimate dinner for two, I've got you covered.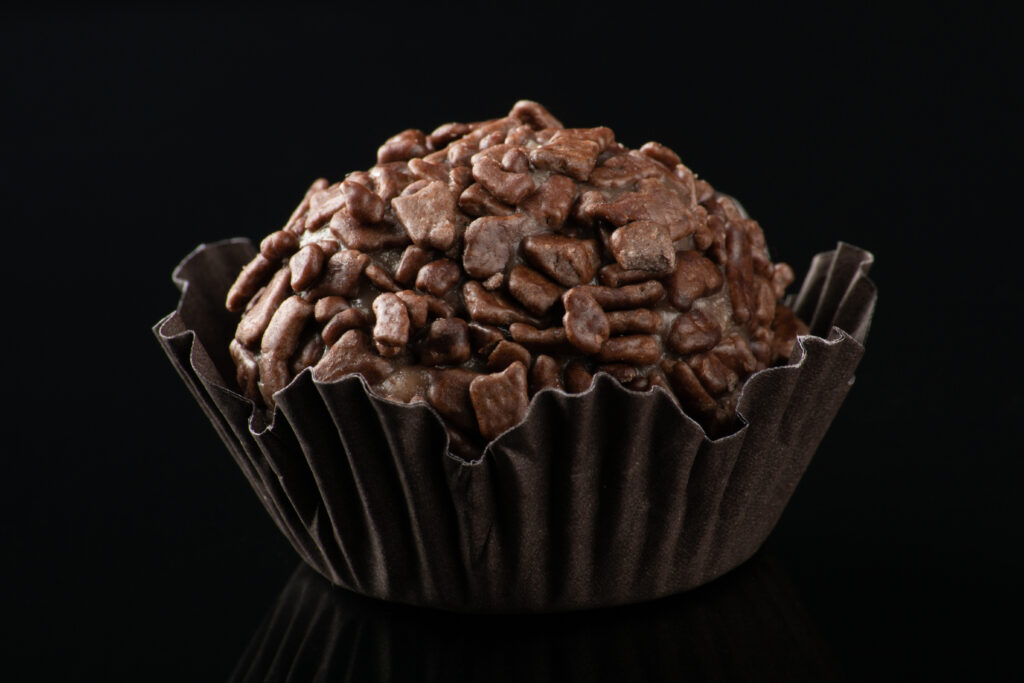 Cookies, clusters, trifles, gateau, puddings… You'll find the lot right here, in a mix of flavours and tastes. My personal favourite is definitely number nine, but what are your thoughts? Have you found your favourite yet?  
Fruity Desserts with Condensed Milk
Condensed milk was a big hit after the Civil War in America, when fresh milk was hard to store and transport. With its long shelf-life, it could be stored and transported with ease, and kept in the back of the cupboard or pantry for months and potentially even years.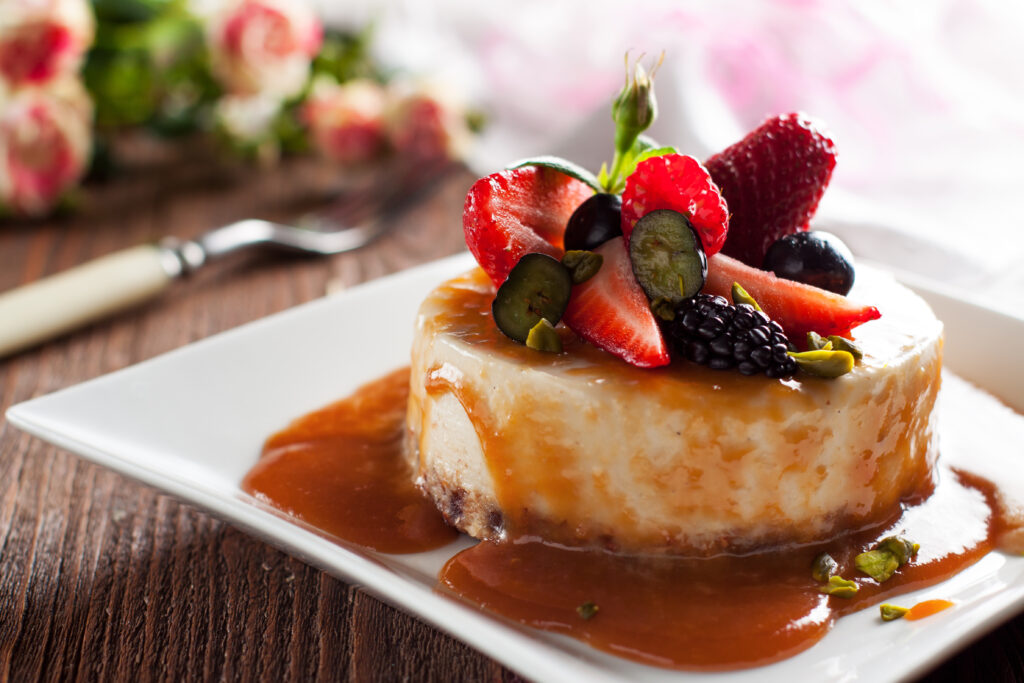 The milk product is still made from cow's milk, so it's not an ingredient suitable for vegetarians or vegans. Thankfully, there are alternatives and substitutions to consider. You'll find a link to those at the end of this post. For now, though, let's get to the fruity desserts with condensed milk.
Boozy Desserts with Condensed Milk
If you like your desserts nice n' boozy, you've definitely come to the right place. I've found ten recipes that'll tick pretty much every box. Whether it's Baileys, Malibu, Guinness, whisky, or something else in your alcohol cupboard or bar, you can make a tasty dessert treat… or y'know, just a sweet snack for any ol' time of the day!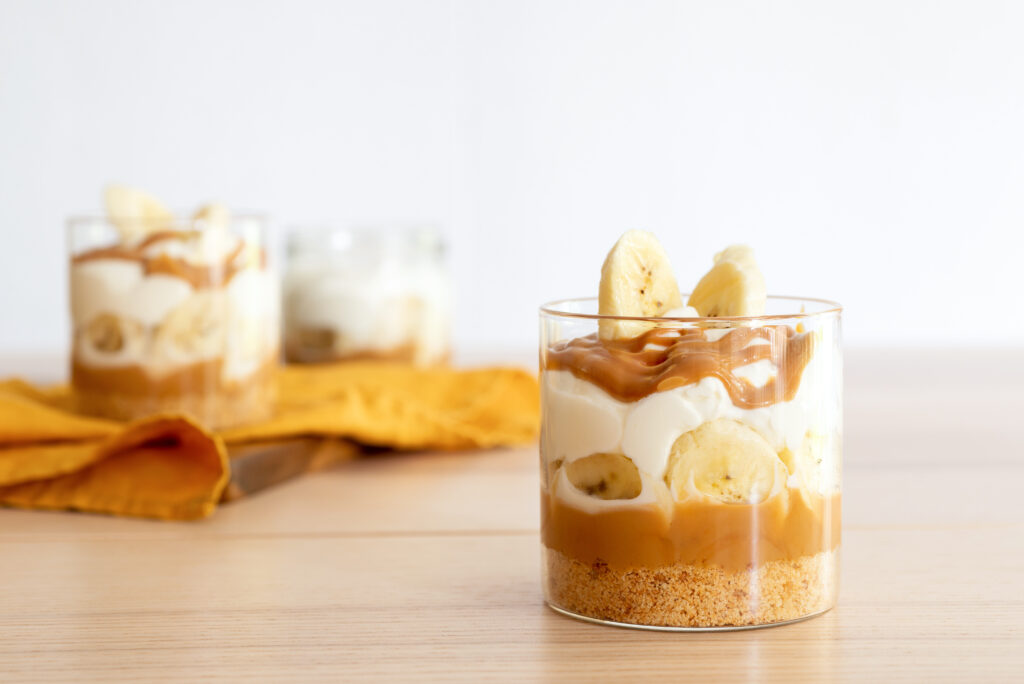 The one thing you should remember about desserts with condensed milk is to eat them sparingly. The milk has a very high sugar content, and you'll no doubt add to that with other ingredients. It's a sweet treat for every now and then, but definitely not for regular consumption.
Coffee Desserts with Condensed Milk
Nestle might lead you to believe that New Yorker, Gail Borden Jr. created condensed milk for the first time in 1853, but there are conflicting reports about the origins of the long-life dairy product. A French inventor and confectioner, Nicolas Appert, was said to have first made condensed milk in 1820, a little more than three decades before.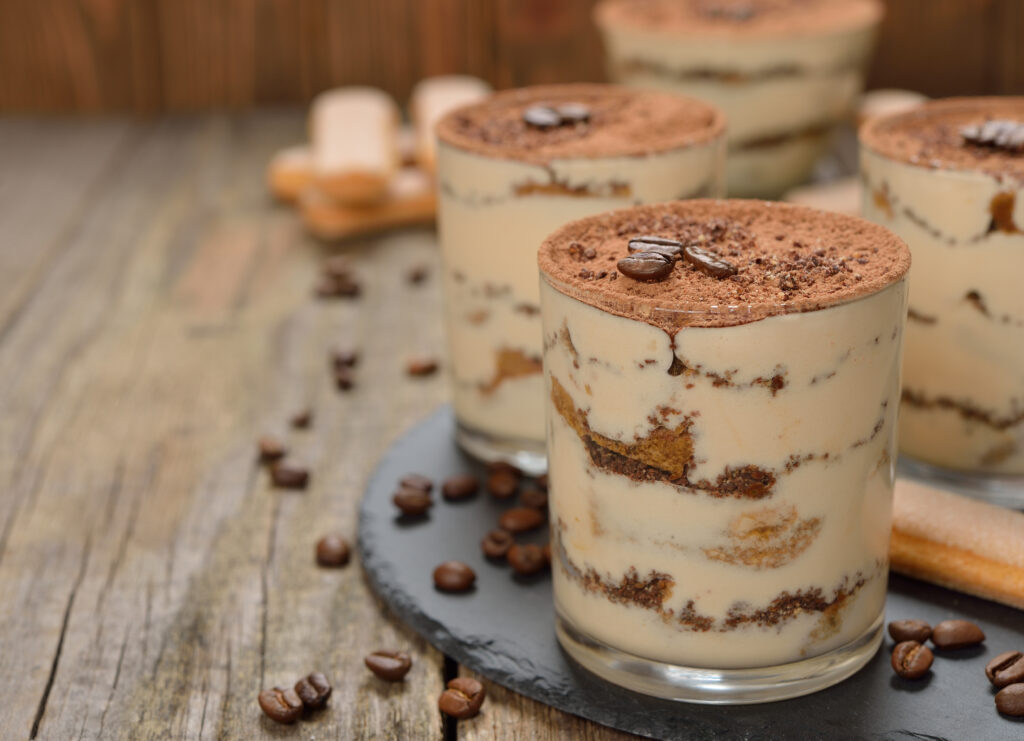 Although condensed milk first gained in popularity after the Civil War, it was also a common household staple after World War I. This was, again, due to storage and transportation problems.
Anyway, history lesson out the way, let's dive into the world of coffee desserts with condensed milk, shall we?
Buns, Puffs, Muffins, and Cupcakes with Condensed Milk
In the UK, we usually use condensed milk in desserts, such as the buns, puffs, muffins, and cupcakes you'll see in this section. In other places of the world, it's used instead of milk in drinks, such as coffee. Singapore, Cambodia, Vietnam, Malaysia, Hong Kong, Valencia, Myanmar, and more, you'll likely find it used more in drinks than in food.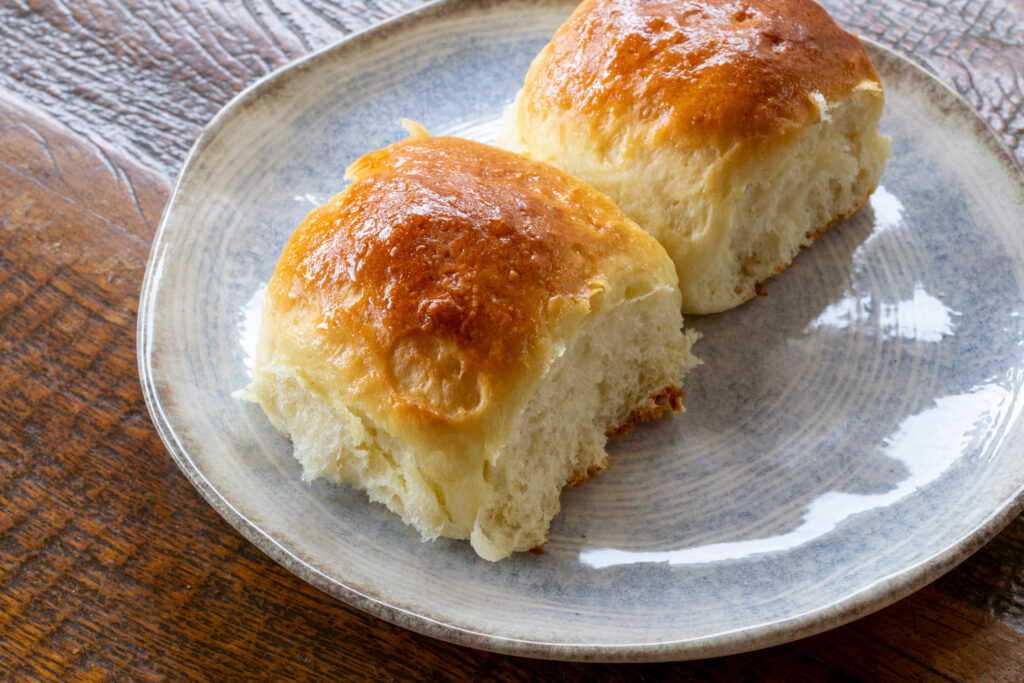 You're going to find a number of other uses for condensed milk in this post. Ice cream, fudge, cakes, cheesecakes, buns, and so much more. My mouth was watering as I researched!
Dessert Slices with Condensed Milk
Slices are a great way to feed dessert to the masses, such as at a buffet or big group event. Thankfully, I've got you covered in that department, too. All of the following slice-based desserts are made with condensed milk.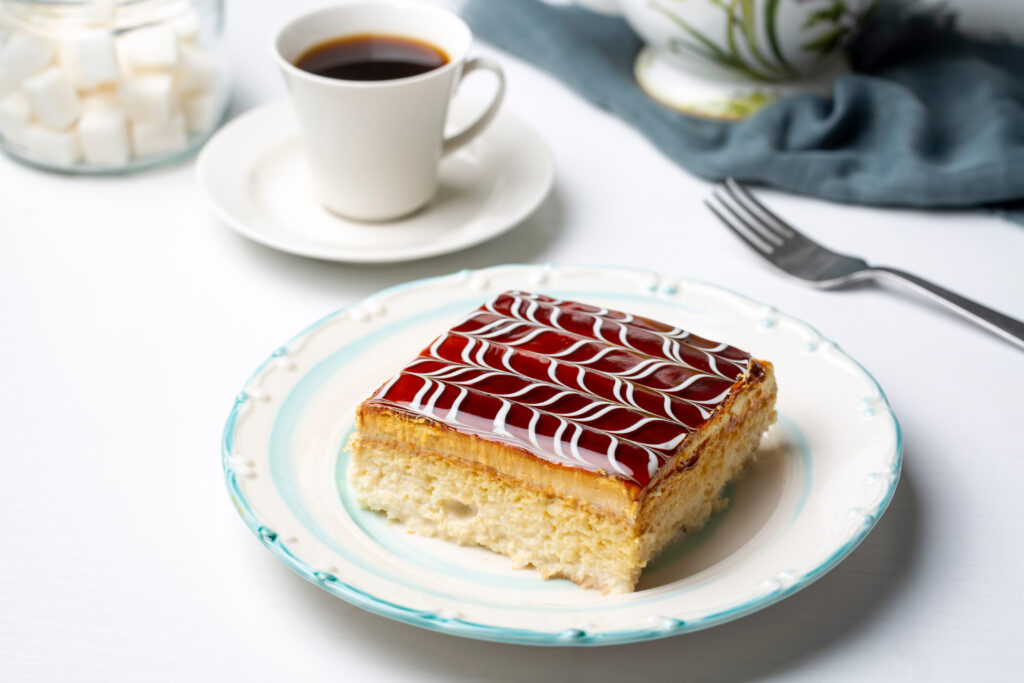 Here's a fun fact for you, too: Condensed milk does not and will not freeze. It'll turn slushy, but it'll never form into a full solid. That's why it's great for making ice cream at home, but we'll dive into that particular subject in just a moment.
Pie Desserts with Condensed Milk
If cheesecakes and slices aren't your thing, how about pie-based desserts instead? This is a great idea for families or dinner parties, served up with ice cream, single or double cream, squirty cream, custard, etc.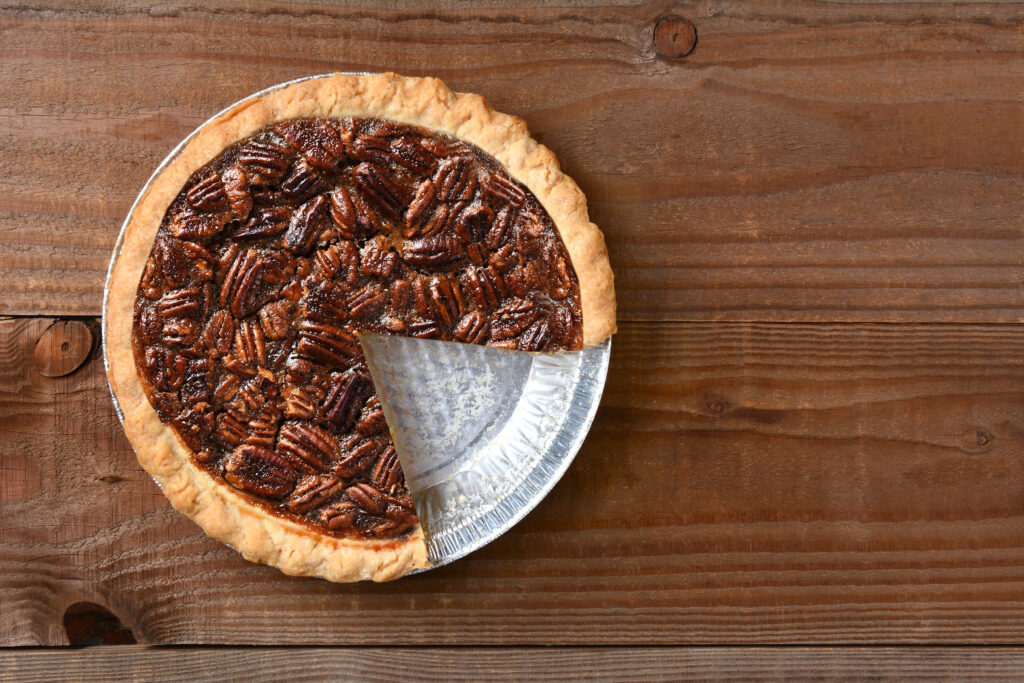 Just like condensed milk itself, these desserts are usually safe for up to three days when kept in the fridge… if they last that long, of course. If I served these up to my family and friends, they'd be snapped up in an instant.
Tarts and Flans with Condensed Milk
If you need to thicken condensed milk, experts advise using lemon juice. The acid in lemon juice (and other citrus juices) transforms the milk into a much thicker product without the need to pop it on the stove and heat it up.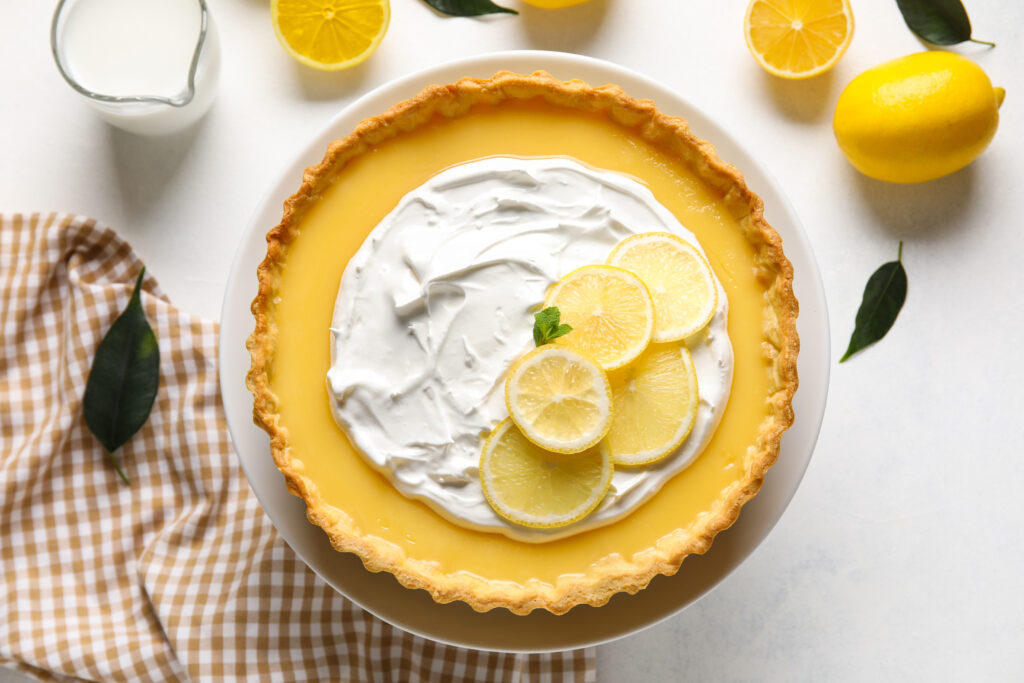 If you want a smoother consistency, chefs suggest throwing in a touch of baking soda. Condensed milk is commonly used as an addition to many different baking recipes. It can help to colour the dessert, make the flavour sweeter and richer, and helps to create a moist and fluffy product.
Blondies and Brownies with Condensed Milk Recipes
You'll usually find condensed milk in the baking section of most British supermarkets, but you know how they like to switch things up and move things around, confusing the average shopper. (It's me. I'm the average shopper who gets lost when they move things around in the supermarket.)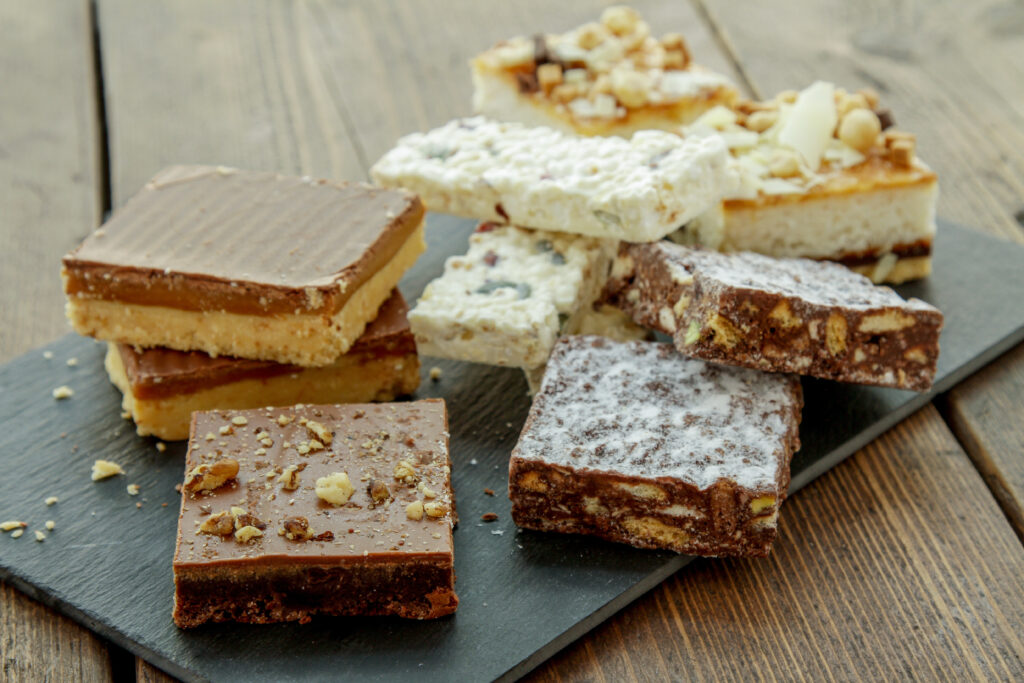 Anyway, my own personal shopping problem aside, a can of condensed milk will last for years tucked away in the back of your cupboard. It's a common addition to many apocalypse food stashes, and you can make really delicious blondies and brownies with it. Just take a peek at these recipes if you don't believe me:
Cookies with Condensed Milk Ideas
If brownies and blondies aren't ticking all the right boxes for you, please allow me to present the cookies with condensed milk ideas section of this post. I'm a big fan of cookies. I've always got a packet or two in the cupboard. They're the first thing I reach for, along with a good ol' cup of tea, when I'm feeling stressed.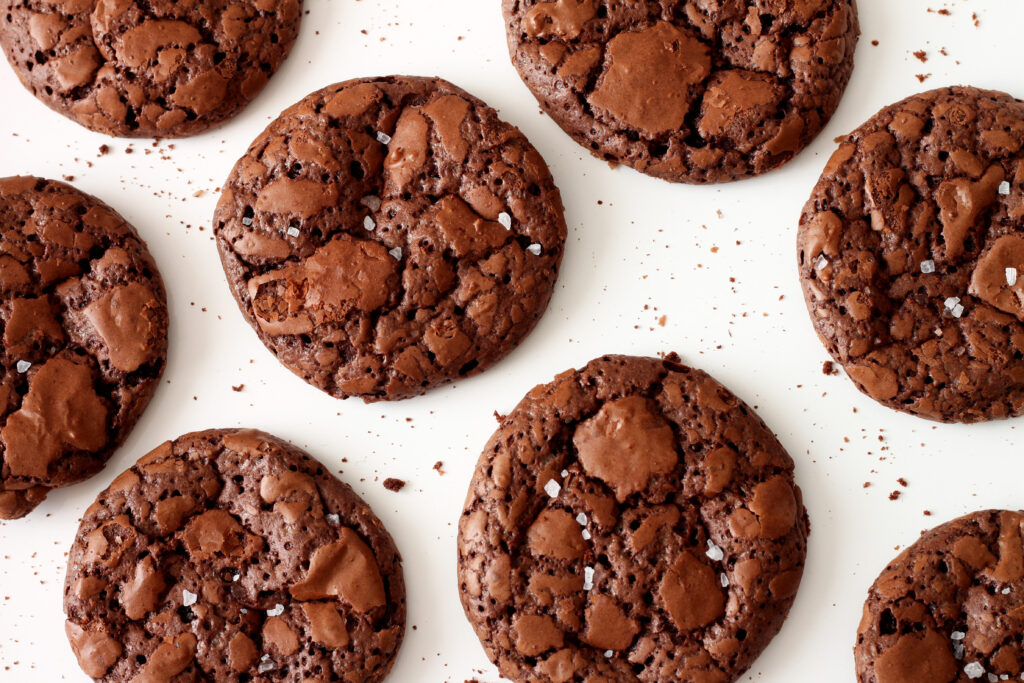 How do you feel about Nutella cookies, or butterscotch cookies, or raspberry and white chocolate cookies? I hope they make your mouth water because you'll find the recipes below.
Shortbread with Condensed Milk Treats
Were you aware that you could make shortbread with condensed milk? I wasn't, but now that I am, I plan to make pretty much every single recipe on this list – and I think you're going to like one or two of them (at least) yourself.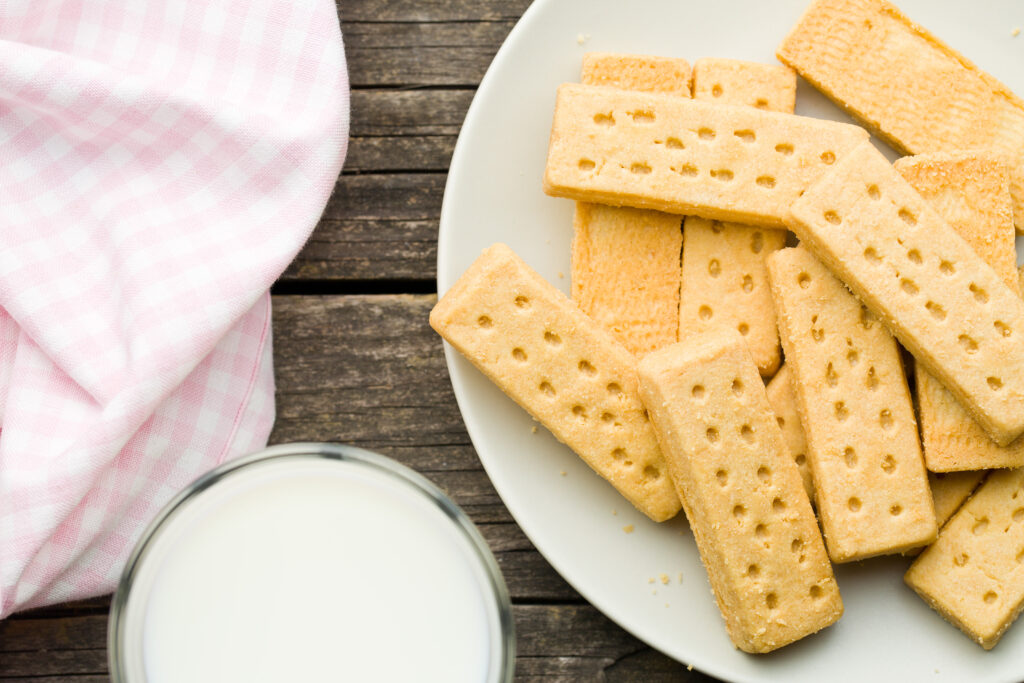 These are great to give away as gifts, or to take to parties/school events/etc. What's more, they're delicious, nice and crumbly, and just the thing to dunk in a hot cup of tea. That's my opinion, anyway.
Fudge with Condensed Milk Recipes
One of the most common home recipes made with condensed milk is fudge. The high moisture content and sweet flavour is perfect for fudge, and the high sugar content helps to make it a long-lasting sweet treat.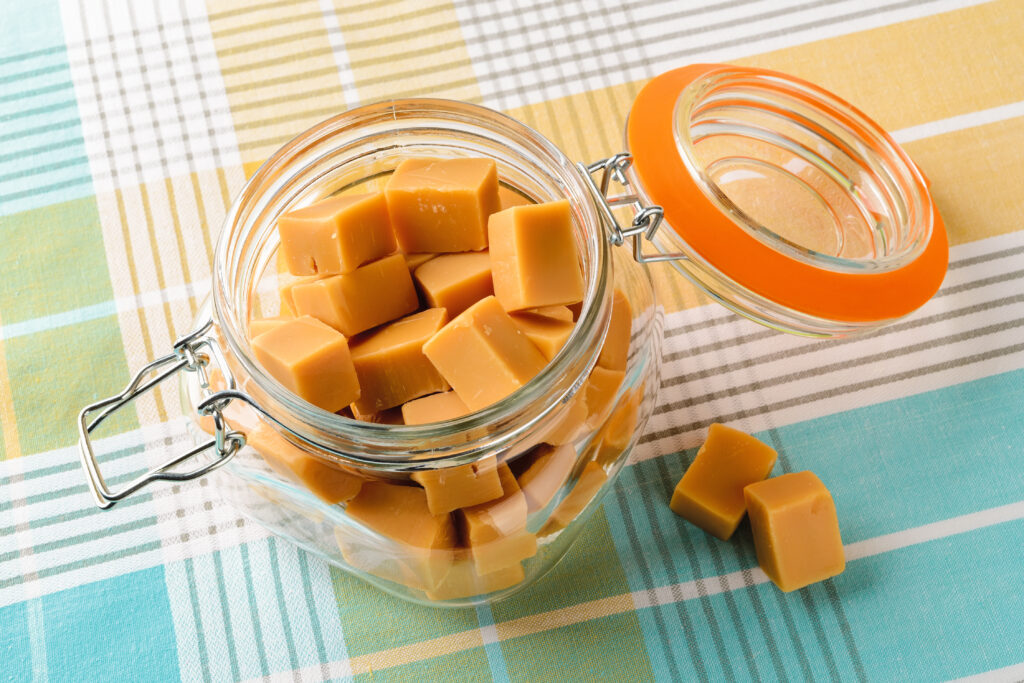 If you're lactose intolerant, I'm afraid most of these desserts with condensed milk are going to cause you a little trouble. Condensed milk is still a dairy product, so it's going to cause all the same problems that regular milk would. (Sorry to burst your bubble like that.)
Cheesecakes with Condensed Milk
Cheesecake is my absolute favourite dessert. It doesn't really matter what the topping is, I love them all. It's a really versatile dessert, too. You can have it with fruit, chocolate, toffee, or a wide range of other flavours. You can also make it with a mix of different ingredients, including condensed milk.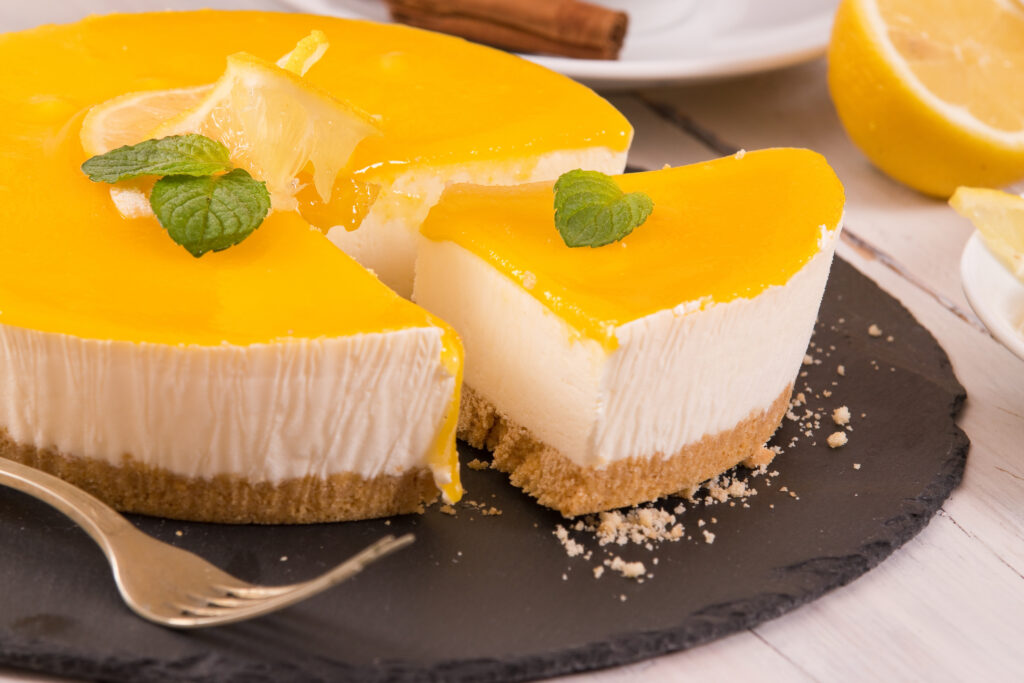 Just look at these ten cheesecakes with condensed milk if you don't believe me. My personal favourite is the first one, but what about you?
Cakes with Condensed Milk
If you've got a birthday, anniversary, or other special occasion to bake a cake for, perhaps you should consider some of these cakes with condensed milk ideas? They're easily decorated and tweaked for a specific theme or event, and they're all delicious enough that everyone will love them. That's if they last long enough to serve up, of course.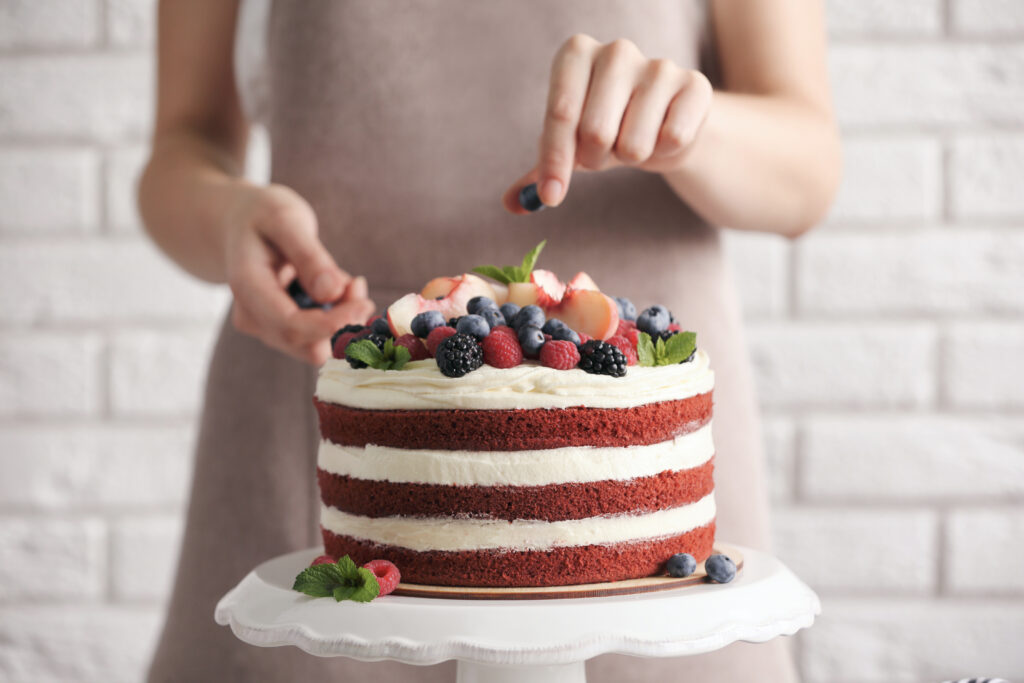 I've actually made the After Eight mint fondant chocolate brownie cake, and it's every bit as delicious as you'd think. It didn't even last long enough to take a photo, but I have no doubt I'll make it again!
Ice Cream with Condensed Milk
I've already mentioned making ice cream with condensed milk, and it was something I knew you could do, but I wasn't really aware of just how many options there were when it comes to flavours. With summer coming up, these will be a delicious hot weather treat.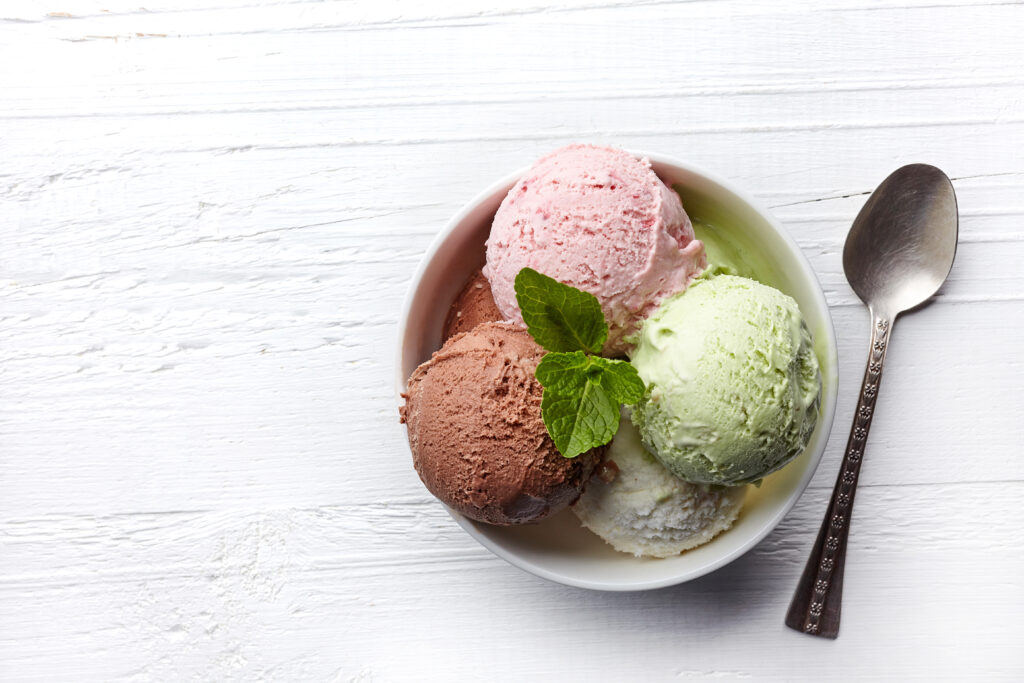 Condensed milk actually has many benefits… if you overlook the high sugar content (45%). Despite that, you'll still benefit from the vitamins (A, B12, and D), calcium, protein, phosphorous, and riboflavin in the cow's milk.
Kulfi (Indian Ice Cream) Desserts with Condensed Milk
If you're on the hunt for an ice cream-like dish that's a little creamier, thicker, and more luxurious, Kulfi is definitely worth your time. This Indian ice cream originates from Delhi and is thought to have been enjoyed since around the sixteenth century. It's now a common addition in places such as Trinidad and Tobago, Sri Lanka, and other parts of the Middle East.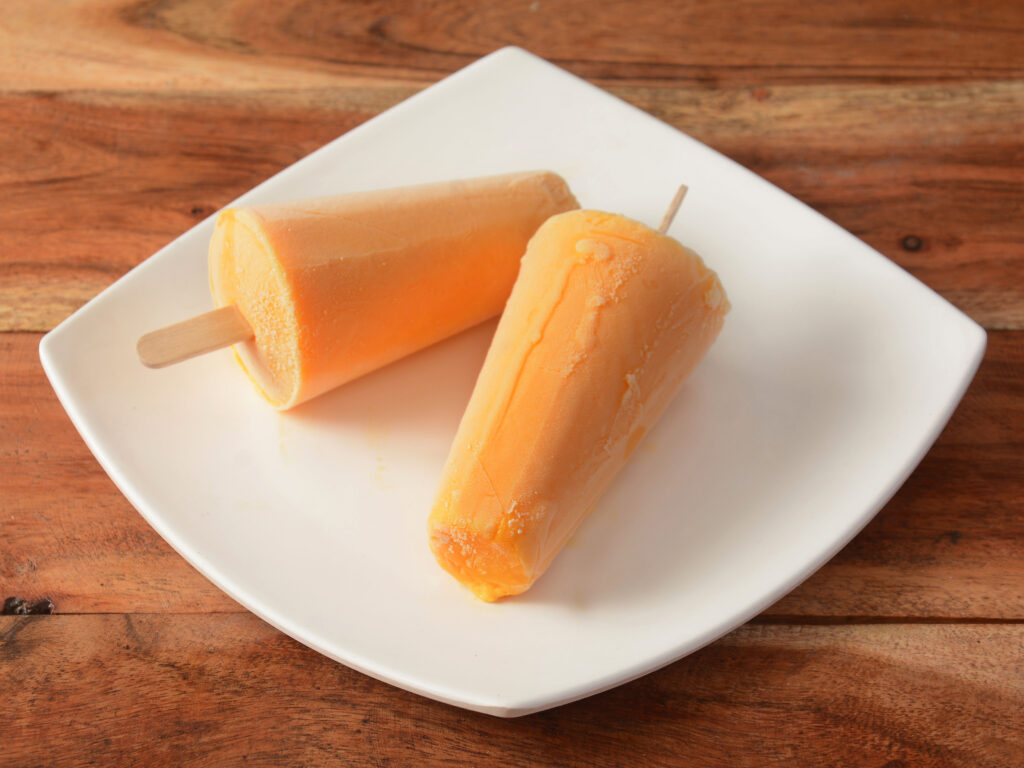 Traditionally, Kufli flavours would include pistachio, saffron, mano, cardamon, rose, or cream. These days, you can create and enjoy pretty every flavour you could think of. You can even add it to a dessert rather than eat it alone, such as pie and ice cream.
Desserts with Condensed Milk from Around the World
We're going to travel around the world for a moment. Many countries around the world use condensed milk in a wide range of desserts, ranging from bread pudding to shaved ice and everything in between.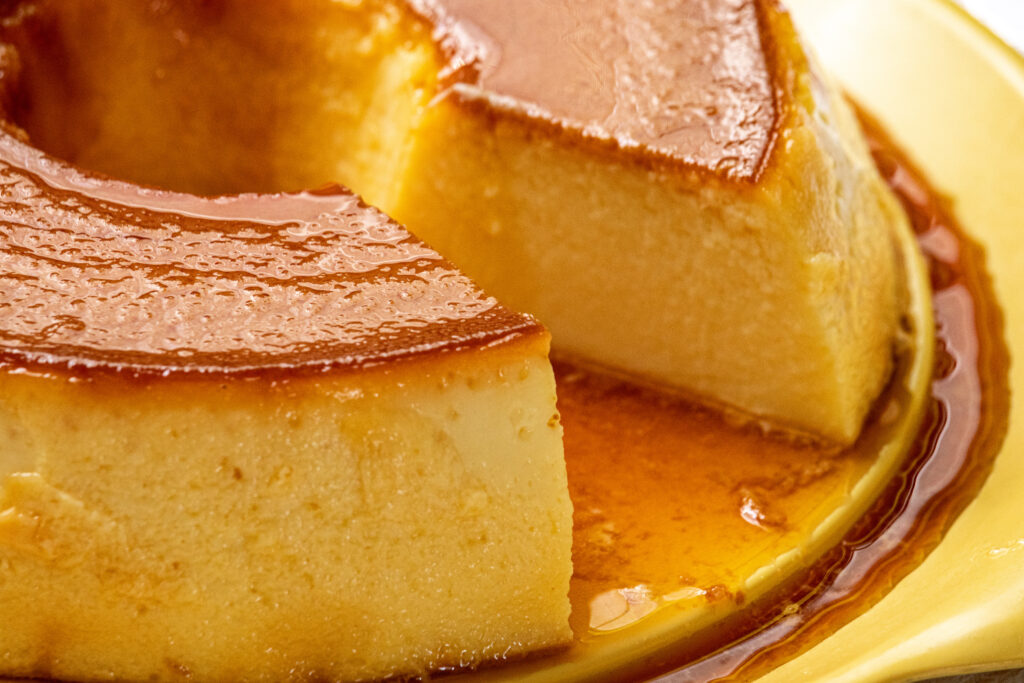 Thankfully, if you're of the vegetarian, vegan, or otherwise plant-based persuasion, there are vegan versions of condensed milk on the market, so you don't ever need to miss out on all the fun and deliciousness. Rather than cow's milk, vegan condensed milk is made from rice and oats, but still retains the same texture and flavour.
Little Bites: Other Desserts with Condensed Milk
Many people, me included, get evaporated milk and condensed milk mixed up, but they are slightly different products. Unsweetened condensed milk is most similar to evaporated milk. The latter does not have sugar or sweeteners added, although they both consist of removing the water content from cow's milk.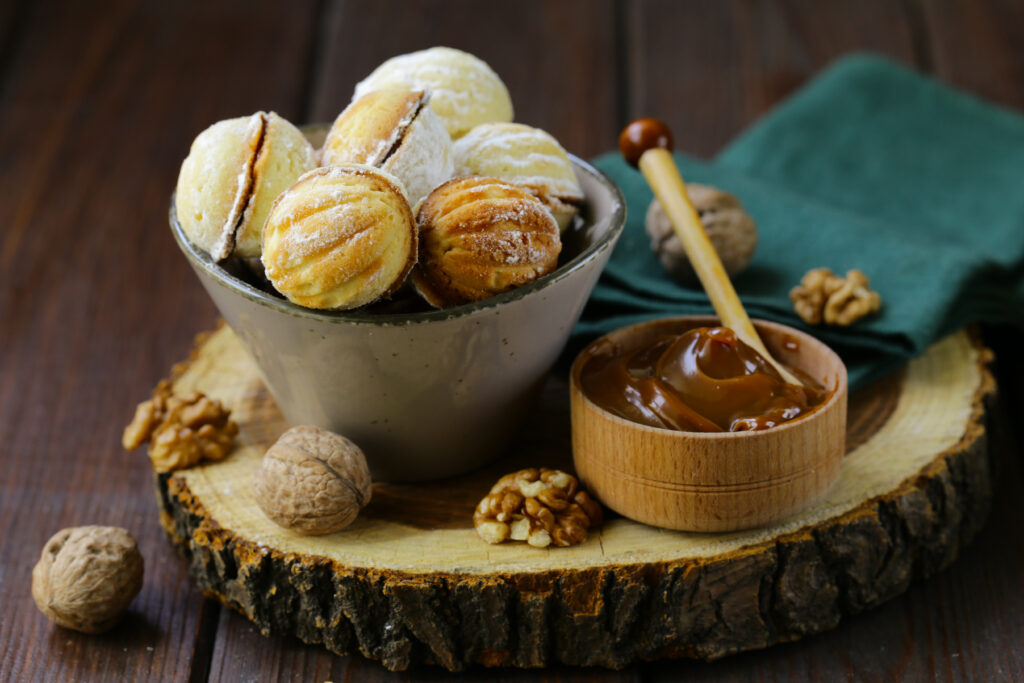 Sweetened condensed milk, does have added sugar.
Anyway, now we've cleared that up, let's get to the next batch of desserts with condensed milk, which are what I like to call 'little bites'.
And that's all, folks. You have officially reached the end of my list of 210 desserts with condensed milk. Has something caught your eye? Tickled your pickle? Floated your boat? I want to shove all of them in my face, but it's probably for the best that I don't… for my heart and my hips!
Thanks for stopping by and seeing what Buzzy Kitchen has to offer. If you're still in the market for more dessert recipes, why not check out some of these: